What Carpets Are Appropriate for Commercial Use
04/12/2014
Back To Blog
Office decoration is tricky. You don't want to give the impression of poverty but neither scare customers with luxurious furniture and costly paintings. You need to create cosy environments, where both employees and clients would feel comfortable and welcomed. Simple carpets have the potential to pass out this message and create warm offices but don't forget about the importance of commercial carpet cleaning because the tiniest spot would destroy your good image and make you look sloppy and indifferent to details.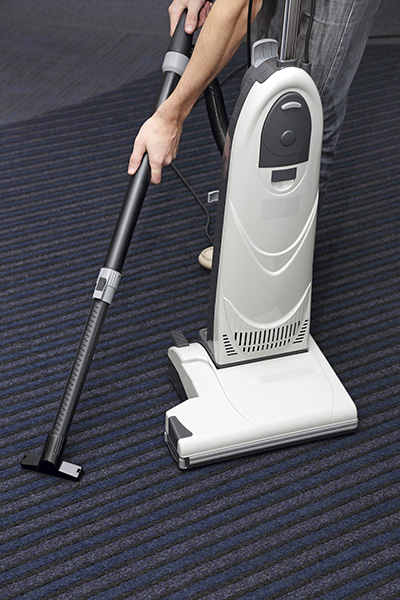 Choose carpets in regard to each working place
* Reception halls and the main offices usually have high foot traffic and, thus, require frequent carpet cleaning. You can choose wall to wall carpets in nice, neutral colors for the working place of your employees to create a relaxing environment and hide the excessive dust collected every single day. Give gravity to carpet stain removal, so that your employees would avoid developing allergies and work within a clean and healthy environment.
* If you want to place rugs in the front desk, you should keep in mind that rug cleaning is required on a daily basis. Don't forget that this is the first place customers see and if they would have to wait for your appointment, they would have the chance to notice stains and dirt. If that's too much for you, you should install tiles, which are much easier to clean. Of course, tile cleaning is required daily, too.
* Tiles are strong and, thus, ideal for rooms, where you keep supplies or detergents, storage rooms, file rooms and, certainly, kitchens and bathrooms. Tiles are cleaned easily but don't forget that most dirt is absorbed by grout and grout cleaning is required every few months to give the impression of spotless rooms.
Oriental rugs are not forbidden
* Persian rugs are excellent for your private office. They will be an excellent decorative suggestion since one handmade rug can make the difference to the aura of the office. It would be best to place it right in front of your desk.
* You should not neglect commercial rug cleaning and you must be very thorough and quick with stains because this is the best method to make the best impressions to your clients and breathe fresh air according to Carpet Cleaning Panorama City specialists.